Ready for positive change and inspiration? Join the inner circle!
Sign up for my newsletter where I send updates on new projects, events and other interesting opportunities whenever they arise.
Only the good stuff, straight into your inbox.
About.
WHO I AM.
I connect people and catalyse change. Being a partner of The Wisdom Tree Academy gives me the opportunity to directly influence how we connect through technology. As a coach and consultant, I facilitate growth within companies and individuals.
Connection, collaboration and co-creation lie at the heart of everything I do. I believe that with the continuous development of technology, we need to (re)learn how to connect deeply on a human level. Why? Because I encounter these challenges myself everyday: communicating ineffectively, making deceptive assumptions, withdrawing from what matters most easily stand in between intimacy, trust and my intuitive, powerful self. Over the past eight years, I have learned to see many of my blind spots. Only by creating a strong network of confidantes, mentors, coaches and friends this became possible. Now, I serve the world around me by nurturing communities, getting ideas of the ground, questioning the status quo and connecting the dots (and people). My vision is to actively contribute to a more open, conscious and loving world. We rise by lifting others.
Services.
LET'S WORK TOGETHER.
You can hire me as your private coach, or as a consultant and workshop facilitator via +Pluswerk Consulting. I also facilitate courses as part of the The Wisdom Tree Academy faculty.
01. COACHING
I offer custom made coaching programs in the area of personal leadership: taking charge of your life and co-actively creating the change you desire. Click here to set up a free consultation.
02. CONSULTING
I specialise in the agile framework OKR (Objectives and Key Results) and the innovation methodologies Design Thinking and Google Design Sprints. Contact me and my team for workshops, collaborations and other consulting services on agile organisational development.
03. EXPERIENTIAL LEARNING
I am passionate about the art of experiential learning – both online and offline. Connect with me to exchange experience, collaborate and become involved in our pioneering work over at The Wisdom Tree Academy.
Skills.
CONNECTOR AND CATALYST.
At my very core, I am a people person. I connect deeply and genuinely care about the people who are a part of or come into my life. This makes me a highly skilled community manager and coach. I execute fast, I am highly creative and I know how to elicit the best out of my team and the people I work with.
RELATIONSHIP BUILDING
93%
FACILITATION OF EXPERIENTIAL LEARNING
85%

ALWAYS THINK OF THE BIG PICTURE.
This is as much part of my work ethics as it is a daily reminder to myself. Keeping the big picture in mind and looking underneath the surface of what's going on is a constant process of growth: digging for the real motives, understanding people and systems at their very core, connecting the dots, learning about how our world works, sharpening my intuition. I am by no means a master of these things yet. I do, however, intend to become one.
Clients.
WORKING WITH THE WORLD.
My clients are based all over the world. I offer my services in both English and German, and have built up a quality network of global influencers and change makers. Here is what some of my past and current clients are saying.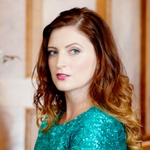 "Ramona keeps track of you and pushes you to do things out of your comfort zone. She helps you believe in what you desire for yourself."
Lina Sandén, Singer and Songwriter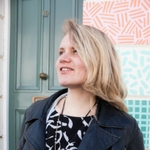 "My work with Ramona gives me a support structure where I can explore and express my aspirations to live life on my own terms."
Terri Witherden, Digital Storyteller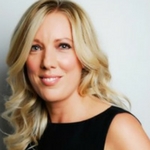 "Ramona is an outstanding coach and facilitator. She easily keeps a group together while allowing each person their turn to contribute."
Catherine Clark, Financial Director
Contact.
LET'S TALK.
Reach out for collaborations, coaching inquiries and project ideas. I am looking forward to getting to know you and to working together.
By the way, the terms and conditions can be found here (German).