Powerful coaching is one of the best tools 
for personal growth
Do you have the discipline to be free?
Discover the power of working with me
You feel restless, stressed and overwhelmed.
Your life lacks direction and your every day routines make you feel like you're on autopilot.
You have found a first glimpse of direction but don't know how to turn it into an actionable game plan.
You find it difficult to share your experience and struggles with others even though you crave deep and meaningful connection.
If any of this sounds familiar to you, it is time to take to take a look a the way you lead your life
We live in a time and age that makes it increasingly difficult to navigate our life with clarity, confidence and focus. Too many distractions, expectations and choices often let us go astray. Often, we don't even know that we got off our path and authentic self until something is seriously wrong!
Most of us have perfected the art of being (or chasing the ideal of) a walking "success story": the university degree, the job title, the perfect relationship, the textbook resume. And yet, we often find it difficult to actually maintain meaningful relationships, manage stress and feel content with life. We lack patience, understanding and compassion – especially with our own self.
Have you ever felt crushed by the high standards you set yourself but couldn't fulfil?
Have you ever felt less than someone else because of your (lack of) achievements, finances or physical appearance?
Have you stayed in inertia because your ideas seemed to be too weird and out of reach?
While we are often too afraid and self-conscious to talk about our struggles, we are in the same boat. All of us face challenges in life, and they grow with our level of courageous action. The key is our ability to consciously recognise those challenges and establish habits that helps us manage them. You are here to make an impact, and you can and will do.
Personal Leadership Coaching
Weekly Coaching Calls on Zoom or in person
Focusing on areas like your values, personal vision, your definition of success, pattern recognition, establishing a game plan for your dreams, conscious action-taking, self-confidence and inner grounding.
Additional resources and support via email
400€ per month for weekly sessions (approximately $450 US)
200€ per month for bi-weekly sessions (approximately $225 US)
INDIVIDUAL COACHING SESSIONS
For previous or current clients only
100€ (approx. $105 USD) per 45 minute session
Individual Sessions are ideal for very specific topics that you would like to gain deeper insight on and/or clear in your life. We get together for one powerful coaching conversation of 45 minutes, completed by an email follow up about 1-2 weeks after the session. Please note: this offer is only available for past or current clients.
I have gone through a tremendous amount of growth in the last 3 months because Ramona kept me committed and focused on my vision. She was always going above and beyond to support me through email and Skype between sessions. If you want to be challenged and supported toward the life you truly want to live, Ramona is the coach to work with!
Jen, Edmonton
MY ROLE AS YOUR COACH & MENTOR
Let me be clear with you right up front: I am NOT here to tell you how to live. My job is to create a safe container for change and ask the right questions for you to figure out
What a life well lived means to you

What it takes to make this ideal a reality

How to become the leader of your own life and subsequently lead and inspire others
Basically, I help you create a bit of order and understanding in the chaotic and often subconscious workings of your mind. A coaching relationship is different to what you know from your everyday relationships with friends, family and colleagues. I am solely here to listen, probe what's going on underneath and guide your learning & growth through powerful self-reflection, real life exercises and an in-depth exploration of your personality and subconscious behaviours.
We cannot be confident without competence. This is not only true for skills needed in a professional or academic environment, but also in our personal lives. Coaching helps you see how you operate and develop competence in the skills that are necessary for a life well lived: Self-awareness, communication, listening, self-care, self-love, vulnerability, curiosity, commitment – just to name a few. It is time to step up, gain clarity and take action – are you ready?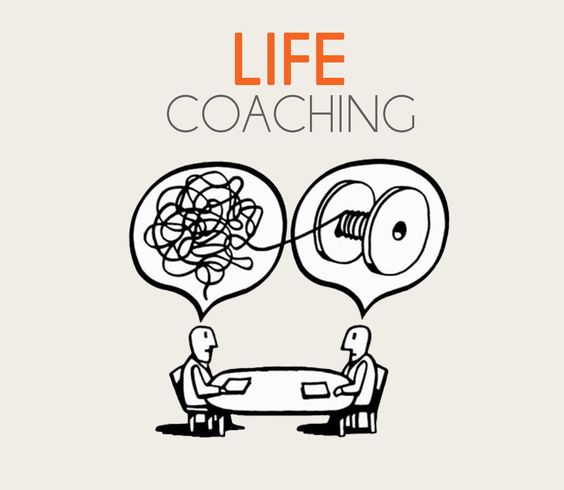 Ramona provides effective and insightful coaching by asking you the key questions that help you find your own path, rather than trying to give you all the answers. I began coaching with Ramona at a time when I had embraced change and needed to commit to a concrete framework for development. Ramona helped me continue the work I had already done towards adopting my values as a guide and showed me new avenues for development that I could explore. What I really value about her coaching is that she helps you identify the steps you need to take to reach a place where you no longer need coaching and from which you can inspire and help others. Do get in touch with Ramona today!
Richard, London
Ramona is an absolutely fantastic coach and human being!
Maxine, Frankfurt am Main
Download my eBook "22 Self-Coaching Tools For A Whole-Hearted Life" and access almost two dozen self-coaching tools that help you create a life lived on your own terms.